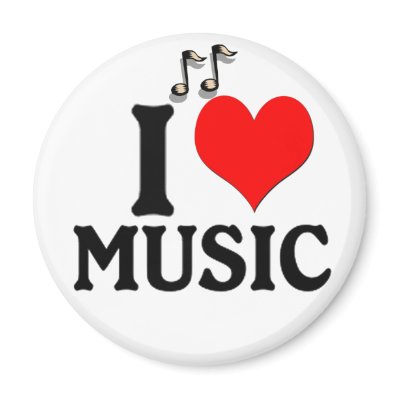 Wow, we really, really cannot decide on a first dance song. In a way, it's a nice situation to be in. We can't decide because we love music so much. Our CD and digital music collection is immense and grows often weekly, sometimes by rather a large number. Thank god we got plenty of iTunes vouchers for Christmas and there is wonderful record shop near where I work (though they are part of the reason we (uh, I) buy too much music).
Anyway. Any of the following could very much still be our first dance song, but I thought you might appreciate the list of the rather more unusual choices that are under consideration, in case you're in the market for something similar yourself or would just like to listen to some lovely tracks.
So. Our first dance song was always (from about two years after we got together) going to be Pulp - '
Something Changed
'. Then something did change, and we this song slightly receded into second place. I also had an issue with the line: "would I be singing this song to someone else instead?" though J maintained it was fine. It could still be fine - it could still be the song.
I had a short phase of wanting Elbow '
Starlings
' but it isn't really a song you can have a first dance to. But it is a good walking down the aisle song. So we think we're going to go for that there instead.
The upbeat song that took Pulp's place? '
You Couldn't be Cuter
' - but emphatically NOT the Ella version. The one you want is Al Bowlly with Lew Stone and his band. Have a listen. Bloody ace. I also loved this because it's a man singing about how brilliant his lady is.
Then that got slightly knocked off its perch. Guess what did it?
Mint Royale 'Don't Falter'
. Remember the 90s, kids? Lauren Laverne sings the immortal line 'You must decide/To risk your heart for love to find you' and says something about her fella being 'officially mine' so it's apt. Plus it would get the party started nicely, or more nicely than a slow, sway-ey number. I love this song.
The current final wildcard option?
Home
, by Edward Sharp and the Magnetic Zeros. A fantastic song, though pretty hard to sway-dance to but we could get some lessons and learn something a bit more upbeat.
Others that would make good first dance songs that crossed our minds:
Zorbing
, by Stornoway;
Be My Baby
by the Ronettes (the vaguely traditional choice? Would also require learning to do more than sway.) There are a number of other Phil Spector songs that would also do a decent job here.
A number of National songs have also been discussed, but none ended up in the running. If you want a short song, then you can always go for Laura Marling '
Crawled out of the sea
' (an album interlude and about a minute and a quarter). Another contender very early in our relationship was James '
Just like Fred Astaire
' but this was rejected because of lyrical uncomfortableness but it could work for you.
Anyway, there you have it. All of these songs were picked for their lyrics. Neither of us can really dance anyway (90% enthusiasm, 10% ability - at most) so we don't mind dancing like idiots to a song that is perhaps a little harder to dance to, but says nice things.